Reserving Your Trip
---
What to Expect During Your Trip
---
About Accessible Dispatch
---
There are more accessible taxis in the city than ever before. As of mid-2017, there are more than 2,000 accessible yellow and green taxis on the road throughout the five boroughs.
Much like other apps like Arro and Curb, Accessible Dispatch uses GPS locating technology to find the accessible vehicle closest to your pick-up location, minimizing the distance your driver has to travel. Additionally, we incentivize drivers to take Accessible Dispatch trips by paying them a dispatch fee for traveling to your location. This fee is not passed along to you—Accessible Dispatch passengers pay the same fares as any other passenger.
---


---
---
Looking for more information on Accessible Dispatch?
Take a look at these resources to learn more.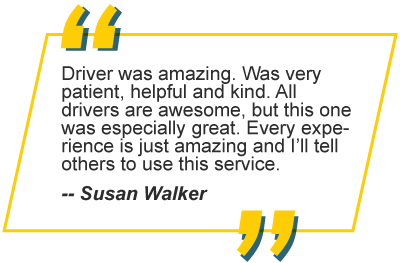 Share Accessible Dispatch with Your Friends and Family!