Get Paid For
Going The Extra Mile
---
---
With service in all five boroughs, drivers working throughout the City, including drivers of green accessible vehicles, can take Accessible Dispatch trips! Start accepting trips today and experience all the benefits Accessible Dispatch has to offer:
Earn More With Dispatch Payments.
Earning extra cash has never been easier! For every trip you complete, you'll earn a dispatch payment. You'll receive payments the same way you get paid by your TSP provider for other credit card trips.
Easy-to-Use Technology. No Enrollment.
It's simple to accept a trip! All accessible vehicles have easy-to-use DIM devices, with a touchscreen system. Accepting trips and getting to your next pick-up is now easier than ever.
Take Trips From Anywhere & Serve More Passengers.
With citywide coverage, Accessible Dispatch offers yellow and green drivers of accessible vehicles the opportunity to provide accessible trips in all five boroughs—giving you access to more passengers.
Make NYC More Accessible For All.
Transportation is an invaluable resource for individuals with disabilities. Contribute to the public good by making New York City more accessible for everyone.

Take More Trips.
Earn More Cash.
---
When you take Accessible Dispatch trips, you'll make more per trip with dispatch payments. Take a look at the charts below!
Dispatch Fee Schedule for All Pick-Up Locations
---
| | |
| --- | --- |
| Maximum Distance (Miles) | Dispatch Fee |
| Up to 0.5 | $15 |
| 0.5 – 1 | $20 |
| 1 – 1.5 | $25 |
| 1.5 – 2 | $30 |
| More than 2 | $35 |
Other Fees
| | |
| --- | --- |
| Passenger No-Show Fee | Fee above plus $10 |
| Cancellation Fee | Fee above minus $5 |
| Necessary Tolls | Added to fee above at EZ-Pass rate |
---
---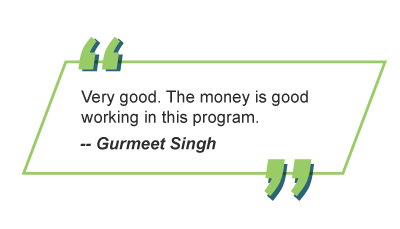 About Accessible Dispatch
---
Accessible Dispatch launched in September 2012 as a 24/7 accessibility program, with the goal of connecting New Yorkers who use wheelchairs and other mobility aids to accessible taxis at no extra cost. Now, the Citywide Accessible Dispatch Program offers citywide accessible services in yellow and green wheelchair accessible vehicles. With this expanded coverage, both yellow and green drivers are key partners in delivering citywide accessible service.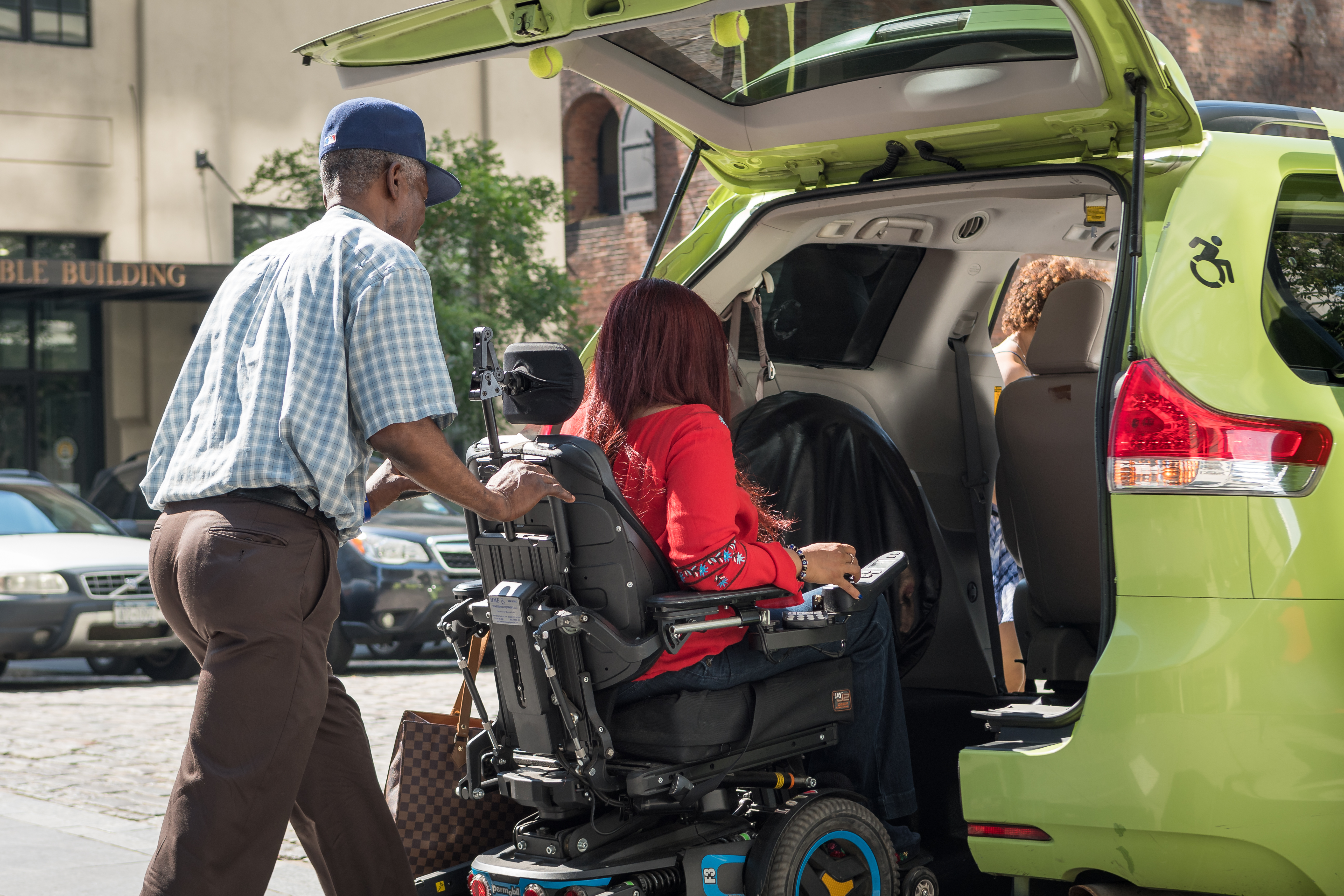 ---
Drivers receive trips from dispatchers during their shift. Trips are dispatched through the vehicle's DIM based on your GPS location and availability. As long as you are on duty and logged into your DIM, you remain in communication with our dispatchers and are eligible to take Accessible Dispatch trips.
When you are available and selected by the dispatcher, a trip notification will appear on your DIM screen. You must accept the trip. Once you accept the trip, you cannot pick up a street hail or other pre-arranged trip.
---
How Do I Track My Payments?
---
VeriFone Drivers: If you're a VeriFone driver, you can check your balance directly on your DIM screen when you are not active on a trip. The sum will appear at the top left.
CMT Drivers: If you're a CMT driver, you can check the payment by logging into CMT's portal, Fleetnet, which can be accessed on a PC or tablet. Alternatively, drivers can reach out to our customer service team to check dispatch payment balances.
Accessible Dispatch Wants Your Feedback!
Know a driver who wants to learn more about Accessible Dispatch? Share this with them!